September 2023
Sept. 21, 2023
As the hub of student life and well-being, our team leads the way, collectively developing uniquely-designed programs, spaces and resources for every student — undergraduate, graduate and professional. As the experts on the full student experience, we collaborate both on and off campus, providing cross-functional support and guidance on belonging, well-being and student life best practices. We influence students in living the Longhorn life! Read below how our team members are going above and beyond so all students have the knowledge and resources to excel in the classroom and graduate, setting them up for a successful career and life.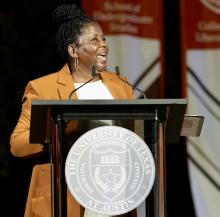 Vice President for Student Affairs and Dean of Students Soncia Reagins-Lilly served as a judge for the annual Gone to Texas Video Contest, then announced the student winner and finalists at the event on Aug. 20. Hosted by President Hartzell, this event is students' formal kickoff to their UT Austin journey and the largest welcome party on campus for students to celebrate the start of their next chapter. 
James Buckley (University Unions) and Heather Miller (Vice President for Student Affairs office), with Kelsey Evans (Texas Development) and Christie Tomich (Dell Technologies), presented "Redefining Collaborative University-Industry Partnerships: How Esports Launched at The University of Texas at Austin" at the Annual Conference for Corporate and Foundation Relations Officers on May 17.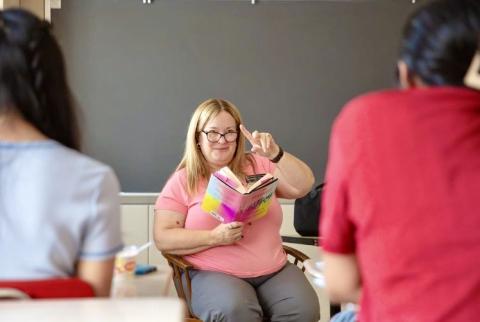 Charlotte Canning (Vice President for Student Affairs office) and Lilly Ettinger (Counseling and Mental Health Center/University Health Services), along with President Hartzell and Senior Vice Provost and Dean Rich Reddick, led discussion groups of approximately 30 freshmen each during Reading Round-Up on Aug. 20. 
Rachel Cohen-Ford and Maria Yasir Shuping (Dean of Students office) presented at the Austin Chapter of the International Coaching Federation to share the impact coaching has on college students, as seen through the CoachUT program.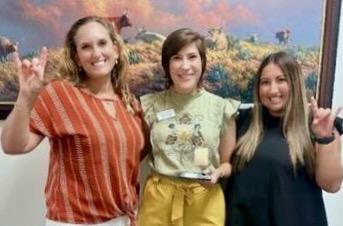 Alma Garcia (Vice President for Student Affairs office) received the 2023 Texas Development Go Bigger Award for outstanding performance and leadership on Aug. 17.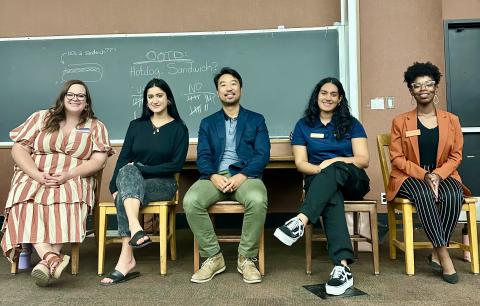 Erin Garcia (Counseling and Mental Health Center/University Health Services) served as panelists during a training with the College of Pharmacy. The Healthyhorns Public Information team partnered across campus to spearhead 30+ trainings and information sessions to educate students on health and well-being resources.
Carol Longoria (Vice President for Student Affairs office) served as a panelist during the "People: Who We Are" session during New Faculty Symposium coordinated by the Center for Teaching and Learning. 
Candice Lott (Dean of Students office) served as faculty for the Association for Student Conduct Administration (ASCA) Donald D. Gehring Academy along with Kenny Hertling from Indiana University Bloomington. Lott and Hertling oversaw the curriculum for the First Amendment Mini-Track during a virtual training on July 24.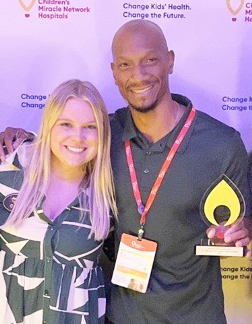 E.J. Patterson (Recreational Sports) was named Campus Advisor of the Year at the Dance Marathon Leadership Conference hosted by the Children's Miracle Network Hospitals. He has served as the advisor for Texas THON for 10 years.